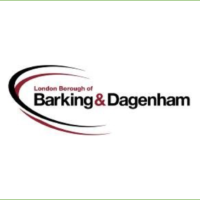 London Borough of Barking and Dagenham
LBBD were originally funded by the London Mayor's Office for Policing and Crime to develop services to identify young people who were at risk of entering the youth justice system and to also prevent young people becoming victims of criminal exploitation. This important work led to the design of the Youth at Risk Matrix (YARM) which is used primarily in schools to identify those at risk of criminal exploitation as early as possible. LBBD will be working with WWCSC to evaluate the impact of YARM on outcomes for young people.
WWCSC will be spending time in LBBD over the summer working on  the Diagnosing Evidence Minded Organisations (DEMO) process and also delivering an Evidence Masterclass to their management team in preparation for the self-evaluation of YARM that will begin in Autumn 2019.
Angie Fuller, Adolescent and Youth Offending Service Manager said:
"We are pleased to be working with What Works for Children's Social Care to formally evaluate the work that we have been doing over the last 18 months. This will give us an opportunity to properly assess the Youth at Risk Matrix in schools and understand how this impacts outcomes for children and young people in the borough."