Over recent months we've had the opportunity to attend some great conferences – Community Care Live 2022 in London and the Compass Social Work Show and National Children & Adult Services Conference, both in Manchester.
We really look forward to these kinds of public events as they give us the chance to meet a rich variety of senior leaders, team managers, newly qualified social workers, and students. We're able to speak directly to the people who are key to our work: social workers.
At all the events, we were asking people what research and evaluation evidence means to them and how they use it. We used our Evidence Cards game to talk people through both evidence they will be familiar with such as Local Authority data and national data, as well as to highlight how we use research and data to create high quality, rigorously researched studies.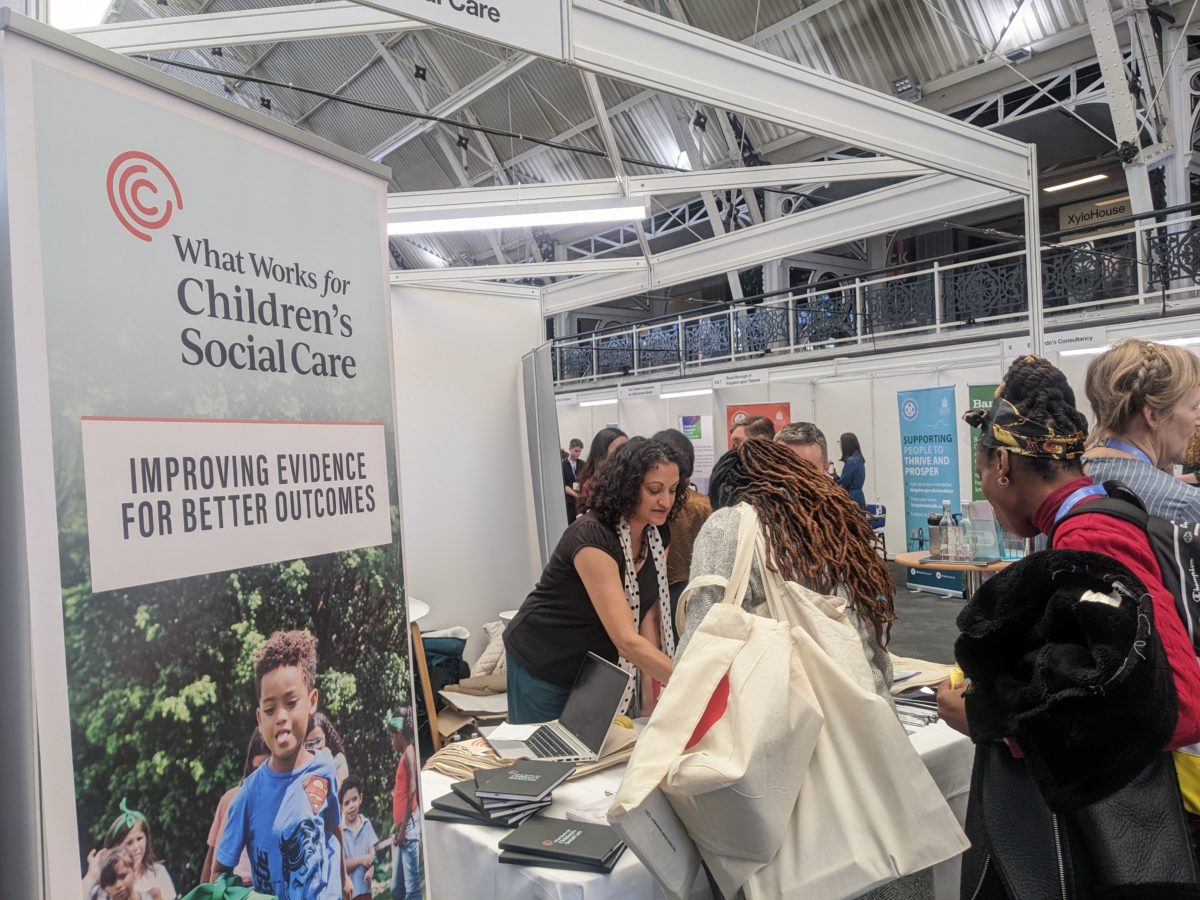 This year it was great to see that more people than ever were familiar with us – the enthusiasm and love for the work they do will never cease to inspire us. Our stand also welcomed several people who we've only worked with virtually who came to say hello in person, such as social workers who are taking part in our SWIS programme. Others also came to discuss the Evidence Ambassadors and our new Evidence Hubs, and find out how they could be involved. It was also inspiring to hear from several people from both the adult and children's social work sector that they found our anti-racism report valuable and had been using it in training and discussions.
As registered social workers in WWCSC, these events provide us with an important opportunity to connect in person with those directly engaging with families, and to talk about practice, research evidence and evaluation. Having the opportunity to share our free resources and help practitioners link these to their practice models is vital. We really see the spark in people's eyes when the dots start to join and they see how our research is relevant to their work – for example, when we spoke about some of the research we undertook for the recent Independent Review of Children's Social Care.
Engaging and talking with people at these conferences not only helps us to promote the work we do but the richness of our interactions with colleagues and other organisations also helps to shape our thinking and further develop our strategies for future research and practice resources.
We are looking forward to seeing you at other events throughout the year and beyond!