About What Works CSC
Seeking better outcomes for children, young people and families
What we do
What Works for Children's Social Care seeks better outcomes for children, young people and families by bringing the best available evidence to practitioners and other decision makers across the children's social care sector.
Our research looks at the point of referral through to permanence, including adoption, care-leaver support and targeted early help. We focus on children's social care practice in England and draw on and share learning at the international level.
We were commissioned by the Department for Education to work alongside CASCADE at Cardiff University. Engagement and co-design are central to our approach and we are working in close consultation with leaders, practitioners, children and young people, families and researchers across the sector to:
Identify gaps in the evidence, and create new evidence through trials and evaluations
Collate, synthesise and review existing evidence
Develop, test and publish tools and services that support the greater use of evidence and inform the design of the future Centre
Champion the application of robust standards of evidence in children's social care research.
---
Meet the team
At What Works for Children's Social Care we're passionate about helping the children's social care sector to foster a culture of evidence-based practice to achieve the very best outcomes for children and young people. Find about more about the team.
---
Our Stakeholders
Hearing different voices is vital, so we have different ways of listening to our stakeholders.
Hearing the voice of children and young people
Engaging Children and Young People in our Research
Reaching Out to Social Workers
---
Governance
The Centre's work is overseen by our Founding Board and a range of stakeholder panels and groups.
Our Supporters
What Works for Children's Social Care was set up with support from:
Funded by the Department for Education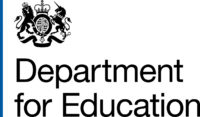 What Works for Children's Social Care is part of the What Works Network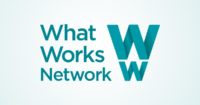 Sign up to find out more including how to get involved