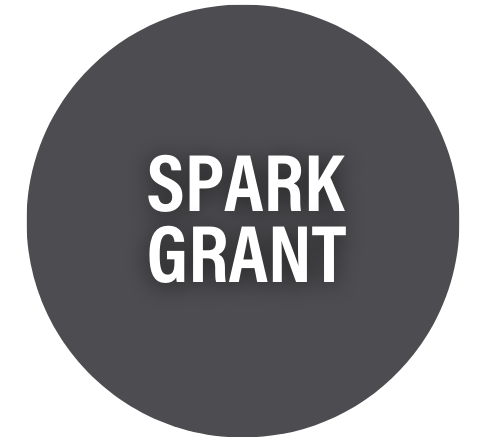 Summary
This report presents the findings from a mixed-methods evaluation of peer parental advocacy (PPA) in the London Borough of Camden. PPA is a form of peer advocacy whereby parents with lived experience of child protection support other parents to navigate and engage with the process. Research evidence suggests that parents can find the child protection system to be difficult, stigmatising and authoritarian. Proponents of PPA suggest that it has the potential to promote shared decision-making, improve relationships between social services professionals and families, and enable increased participation by parents.
This evaluation was conducted by the Children's Social Care Research and Development Centre (CASCADE), based at Cardiff University, with the aim of better understanding the perceived impact of PPA on child protection practice. The evaluation also focuses on developing a programme theory for the key ingredients of a successful PPA service.
Objectives
This evaluation aims to provide insights into the perceived impact of PPA on child protection practice in the London Borough of Camden by achieving the following objectives:

Understanding how PPA is perceived to impact decision-making, power relations and relationships between professionals and parents engaged with child protection services.
Developing a programme theory that identifies enabling mechanisms to support future service delivery.

These objectives will be achieved by addressing the following research questions:

What are the key ingredients of the PPA service in Camden?
What are parents' and professionals' experiences of the PPA service?
What potential impacts (both positive and negative changes) do parents and professionals who work with PPAs identify?
Is it feasible to carry out an experimental or quasi-experimental evaluation in the future and, if so, what would the key considerations for designing such a study be?
Methods
This qualitative study was carried out through a mixed-methods evaluation, in which the theories developed focused on the context, the causes, and the outcomes, rather than just outcomes alone. This involved an iterative process to understand causal links between the effects of PPA and the specific contexts they operate in.
The data was collected via semi-structured interviews, focus groups, observations of child protection conferences and in-person stakeholder workshops with parents, professionals and peer advocates. The fieldwork was carried out in Camden as it is the first local authority to set up a PPA service in England.
The study was done through two phases that consisted the following three stages each:
Phase 1: Building initial programme theory (IPT)

Stage 1: Identification of issues and context via a narrative review.
Stage 2: Initial interviews, focus groups and observations to test assumptions and understandings.
Stage 3: Development of initial logic model consolidating initial theory of effective PPA in Camden.
Phase 2: Testing and developing refined final programme theory

Stage 4: Additional individual interviews and focus groups to test IPT.
Stage 5: Key stakeholder meetings to present programme theory and obtain feedback.
Stage 6: Revisions to final programme theory based on feedback from stakeholders and interviews.
Key findings
The mixed-method evaluation concluded that the key mechanisms to successfully implement PPA programmes include:
Active engagement between the Peer Parental Advocate and the parent
Advocates enabling effective parental communication and participation.
Advocates building and facilitating trust between parents and CSC professionals.
Advocates being supported by their local authority to do good work through effective oversight, training, and support.
This evaluation contributes to an early evidence base in the UK context on the successful implementation of advocacy programmes. The main findings from this evaluation furthermore demonstrate that:
Parental advocates may have a role in reducing the imbalance of power between parents and professionals (particularly social workers), facilitating effective communication between the parties and helping parents to play a meaningful role in decision making.
The role of PPAs can "bridge the gap" between parents and professionals, thus generating trust between parties.
COVID-19 considerably impacted parental advocacy in Camden by reducing parental advocacy activities, or moving them online. Online meetings could be challenging due to participants lacking the necessary digital resources, stable connection or suitable devices which hindered the engagement from the parents.
While some participants suggested that peer advocates lacked the specialist knowledge to deal with certain aspects such as mental health or domestic violence, others highlighted the strength in redressing the balance between parents and professionals in a more meaningful way. There is therefore an ongoing debate around the extent to which the peer advocates should be professionalised.
The importance of effective recruitment, training, supervision and support needs to be taken into account in order to support parental advocates and mitigate the risk of advocates overstepping boundaries.
Recommendations
This evaluation makes the following recommendations:
Further investment and evaluation of PPA services in other local authorities. The research site was limited to one local authority (Camden). The promising findings of the evaluation suggest a need for PPA to be explored and evaluated in other local authorities, where there may be different challenges, to assess whether the findings of this evaluation hold up in other contexts
Evaluating comparison groups. The evaluation found a clear preference from parents in respect of wanting an advocate with lived experiences. PPA should be evaluated more widely using a comparison group(s) who receive professional advocacy or no advocacy to help develop understanding around whether the findings of this evaluation translate to other forms of advocacy.
Tailored support and supervision for PPAs. The findings highlight a need for robust, personalised support, training and supervision for peer advocates to ensure that challenges such as complex social work procedures or personal trauma are managed. This will, in turn, enable advocates to engage in their roles more meaningfully.